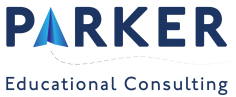 May 20, 2019
doors open at 5:30 (Wine and snacks) Session begins at 6:00 pm
The college admissions process grows more complex every year.
Parker Educational Consulting will help you navigate this maze both by helping you find the schools that are right for you, and by helping you present yourself as the right student for them.
Make plans to attend this very informative FREE hour session about college admissions!
A Pinch of Salt – Cooking Class
May 23, 2019 and May 24, 2019
Join us for the first time EVER as you'll watch and learn from Charmane as she takes an original recipes and SPICES things up!
CEO and  founder of s.a.l.t. sisters says…
"Our products are designed to add rich flavor to real foods and make eating healthy a delicious experience for our customers."
A PINCH OF SALT – Cooking Class
Experience the culinary expression of cooking with salt.
2 Cooking classes offered- 
Classes will take place inside Greenbrook Design Showroom Kitchen. 
*Thursday May 23, 2019  class begins @ 6:00 pm
*Friday May 24, 2019 class begins @ 11:00 am
Price is $25 per person  – includes instruction and meal
Classes are limited to 12 people per class
Ignite your passion for cooking while attending cooking classes led by Charmane Andrews Skillen, Founder and CEO of s.a.l.t. sisters.  Charmane began her health quest almost three decades ago.  Through her effort to understand how to keep herself and her family healthy, she learned about the foundational importance of the food we consume on a daily basis.  Along the way, she developed a passion and love for cooking which ultimately led to a discovery that would change her life.  Through a chance meeting in a small spice shop in Savannah, GA, she learned about the crucial role unrefined salt plays in our overall health.  She devoted herself to researching the differences between unrefined salt and the processed table salt we all grew up with.  Now, unrefined salt is the most important ingredient in her kitchen.
What started as a personal endeavor to educate the populous on the many benefits of unrefined salt has blossomed into a business venture based in Goshen, Indiana comprised of four employees and a healthy distribution of product in 27 states.
What's on the Menu?
This is going to be a very tasty class.
$25 Fee includes instruction, healthy food ideas, and this fabulous menu! Order your tickets FAST, seating is limited. 2 classes available.
Mediterranean White Hummus (Appetizer)
 Bourbon Peach, Toasted Pecan, Bacon & Brie Grilled Cheese w/Smoked Applewood Sea-salt. (Entrée)
California Veggie Sandwich. (Entrée)
 Fresh Fruit w/Honey Vanilla Mascarpone. (Sides)
 Key West Coleslaw w/Spanish Olives. (Sides)
 Smoked Salt & Browned Butter Chocolate Chip Cookies (Dessert)
First Friday May 3, 2019
"Let's TACO bout a party!"
Join us for tacos, music and pottery for our First Friday in May, we are setting the tone for you to enjoy a fun festive weekend!
Taco Bar – Provided by Greenbrook Design
First Fridays are for supporting uptown Shelby, visiting the local restaurants, shops and artists.  We just happen to have the perfect place to get you started at Greenbrook Design.  Visit the showroom, see all the possibilities we have to improve your home! We always have staff on duty to answer any of your questions. While browsing the showroom we will have a few local potters with beautiful pieces to sell.
Music Sponsored by Cathy Smith ~
with *Element Funding *Alliance Bank
 Music provided by: Sam Havens
Pottery For Sale! Come Shop LOCAL!
Tom Whitaker – The Potter at Large!
A. Griffin Pottery – Susan Jones Pottery
Visit Us in Historic Shelby
112 N. Lafayette St., Shelby, NC
980-404-9600
Showroom
Call & schedule a showroom tour!
980-404-9600